#EnvironmentalArt
#LandArt
#LandscapeArt
#Sustainability
A close relative of Land Art, Environmental art can take the form of installations and often involves using natural materials in its creation. Much has changed about the way in which environmental art is understood as our awareness of environmental issues has grown. As a concept it reflects the way the environment is experienced and reflects on the place of art in the world. It is both social and ecological. Varied methods, perspectives and processes all contribute to environmental art offering key insights into deeply felt expressions of human relationships with nature.
'Assemblage Art' is one of the powerful contemporary art practices which was developed in the 20th Century. It is a simple technique which involves creating art from everyday objects, reconfigured to powerful artistic effect. It remains a powerful technique liberating us from the artworld's constricting conventions.
"Assemblage [art] is about using recycled materials, found objects from the past. Just by recycling objects, her work is suggesting we haven't gotten over these histories."
The assemblage work of Betye Saar, the artist whose work is credited with starting the black women's movement in the US, has been receiving a lot of institutional attention lately. Her use of assemblage art is political, often featuring historically loaded items such as a traditional washboard – a symbol of domestic servitude and slavery. Saar also uses letters, fragments of fabric, dolls – a way of reclaiming imagery – and creating new narratives. As Wendy NE Ikemoto curator of Betye Saar's 2018 exhibition at MOMA puts it:
Betye Saar, I'll Bend But I Will Not Break, 1998. Mixed media tableau: vintage ironing board, flat iron, metal chin, white bed sheet, six wooden clothespins, cotton, clothesline and one rope hook, 80 x 96 x 36 in (203.2 x 243.8 x 91.4 cm), Los Angeles County Museum of Art, Gift of Lynda and Stewart Resnick through the 2018 Collectors Committee, © Betye Saar
Read More on Betye Saar
www.moma.org/artists/5102
www.contemporaryand.com/magazines/betye-saar-the-majesty-she-holds-in-her-hands/
www.getty.edu/recordingartists/season-1/saar/
What is #multidisciplinaryart?
In this context, 'multidisciplinary' is interpreted as creatives from different disciplines working together, each contributing their own disciplinary knowledge across a range of creative processes and materials. Imagine an architect and a performer, or a visual artist and a poet, colaborating on a single project. With a sense of community in its DNA, it is inherently collaborative.
Furthermore, it is also an art form that combines different artistic activities in fresh and innovative ways by an individual artist. As a result, it can often take the form of experimental expression, especially compared to more conventional artforms. The term #interdisciplinary is also used to categorise this kind of work. The artist Theaster Gates, fine artist, potter, singer, builder and urban planner is such a boundary breaking artist, who works like this across disciplines and always in communal collaboration.
www.theastergates.com/
www.ted.com/speakers/theaster_gates
www.theastergates.com/project-items/dorchester-industries

Read more
www.nytimes.com/2019/09/22/arts/design/popel-crawl-whitney-moma.html
In the surrounding area of Graaff-Reinet, the prehistoric cave art embodies one of the principles of environmental art as the drawings reflect how intertwined the human lives of our shared ancestors were, with the forces of nature.
An inspiring example of a local creative team in Graaff-Reinet who is rethinking the process of recycling and transforms discarded plastic grocery bags into beautiful and practical products is plasticity. Read more on them below:
Read More
www.graaffreinetadvertiser.com/
www.facebook.com/plasticityplastic/
#interdisciplinaryart and #multimediaart
This week we have chosen more than one #keyconcept to explore, as so often in the art world, multiple concepts apply.
"Being an artist is quite a broad thing, so for me it was about trying to define what it is I do. And 'composition' is a word that's used in many disciplines, whether it's architecture, design, painting, sculpture, music. We live in a time in which those artistic disciplines are breaking down – and rightfully so." Haroon Mirza
As Mirza points out, the barriers between traditional silos within the arts can be dismantled. This allows for any combination of adventurous cross-pollination, connecting architects to artists, designers to filmmakers, digital technologists to performers. Interdisciplinary art allows for experimentation, the exploration of new possibilities and the the space to bring people together for a collaborative project. With Graaff-Reinet in mind, it also offers creative teams the opportunity to respond to specific conditions like environment and resources in original ways.
Multimedia art is a relatively recent term in the art world only really first appearing in the 1960s. In simple terms, multimedia art referred to artworks made from a range of materials, like drawing, painting, sculpture, literature, performance and technology.
Several decades on, and multimedia is often the norm, as a new orthodoxy respects the imperative that aspects of contemporary life – such as digital, VR and electronic sound – ought to be incorporated into artwork. The nature of multimedia has evolved in step with the fast-changing world of technology. Several decades on, multimedia is often the norm. It's become an orthodoxy respecting the imperatives of contemporary life – such as digital, VR and electronic sound – which are regularly incorporated into contemporary art practices. The nature of multimedia has evolved in step with the fast-changing world of technology.
When juxtaposed with natural forms such as the quartz rocks in Haroon Mirza's Stone Circle, the impact of witnessing nature's form alongside electronic sound and light has powerful resonance that connects diverse audiences.
Read more:
www.tate.org.uk/art/art-terms/m/multi-media
www.tate.org.uk/art/art-terms/p/public-art
www.widewalls.ch/interdisciplinary-artist/
A relatively new term in the art world canon, but the most accepted description for this urgent theme in art presentations. Multi-disciplinary in its application, it is a term that traverses art, architecture, design, performance and the applied arts.
Denied by many politicians and ignored by far too many individuals, human-induced climate change threatens all our futures. Artists are often seen as the first line of response in times of global emergency – and free from many of society's constraints – artists are able to communicate in a liberated way, what it feels like to face a problem with the magnitude of climate change.
As desertification is threatening already parched cities and towns – which we are already witnessing in the 5-year long drought in the Karoo – followed by shortages of food and water, a rising frequency of natural disasters, compounded by the rise of species extinction and the potential of real economic collapse, all subjects are under urgent consideration.
Read more:
youtube.com/watch?v=Vyw6Pfv2nvc
climarte.org
capefarewell.com
youtube.com/user/capefarewelllondon
capefarewell.com/switch/this-year
royalacademy.org.uk/exhibition/architecture-environment-eco-visionaries
ccanw.org.uk/soil-culture
futurefarmers.com/seedjourney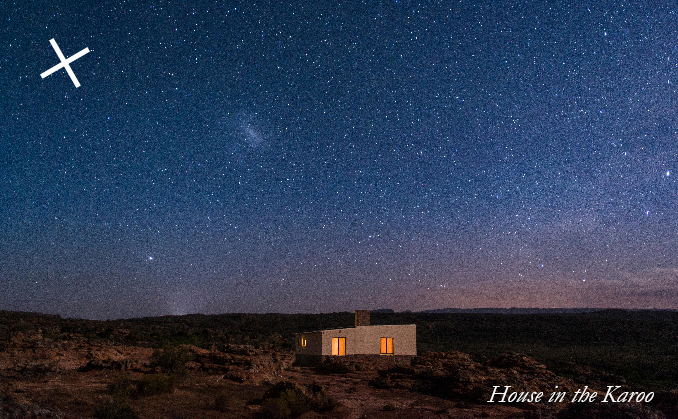 Public Art is a popular concept in the art world lexicon and often used as a measuring stick for the cultural wellbeing of a community.
Public art relies on several elements – key is the public's role which is essential to the artist. People respond to public art, enthuse and are inspired, which is why much of today's public art is some of the most innovative. Public art can also take the form of protest art, like graffiti.
One stand-out example of activation of public art is The High Line in New York which opened a decade ago but continues to go from strength to strength with curated artist commissions.
The Highline is a former elevated railroad, that is now a promenade with a botanical garden designed by Piet Oudolf, that traverses 1.45 miles of New York. The Highline weaves between tall buildings, away from traffic, celebrates vistas, alongside a constantly changing programme of art commissions, music and performance that thrill and surprise – free for all – a vital addition to the New York cityscape that city planners wish to duplicate for the future. On show now is En Plein Air, inspired by the unique site of the High Line, examines and expands the tradition of outdoor painting.
Read more:
thehighline.org/art/projects/en-plein-air
tate.org.uk/art/art-terms/p/public-art