Inspirational Case Studies
Ever since the first inhabitants of Graaff-Reinet found shelter in caves, humanity's requirement for shelter remains a constant concern. As we stand at a moment in history where sustainable solutions in the face of climate change are urgent, energy-guzzling homes are no longer realistic for the long-term or for the many.
Rammed earth is a traditional material used in much of rural Africa and was even used in parts of the Great Wall of China. Communities used what was close to hand, and today, around half the world's population live in dwellings made from it, yet only recently became a subject taught in architecture and engineering schools.
The appeal of rammed-earth shelters lies in the cheapness of the technology costing half as much as fired bricks, and its low carbon footprint. In hot climates, thick walls cool the interior rooms during the heat of the day and keep the inhabitants warm at night or in winter, as the walls release the heat stored in the day.
It is a labour-intensive process that relies on the local community and offers opportunities for vital skills transfer.

The future looking to the past for immaculate sustainable inspiration holds huge potential.

Read More
www.eartharchitecture.org/?p=696
www.dezeen.com/2007/05/15/2555/
A paradoxical benefit of the digital age is the rise of an appreciation of crafted and handmade objects. Craft is not only art in the 'eye of the beholder', but craft captures the art making processes, making visible the human touch – a quality the digital world cannot compete with.
Non-hierarchical craft practices have immense potential; while it has the capacity to recycle waste or turn cheap, locally available and organic materials into useful products, they also invite basic skills into the making processes, responding directly to historical and cultural contexts. Whether creating richly decorated artefacts for ritual or the household, in keeping with traditions passed through communities, the symbolism and spiritual dimension is revered. Craftsmen and makers are respected figureheads in many communities, often anonymous. Fortunately, some of these craftmasters' work is being collected and preserved.
A global resurgence in craft, sees the emergence of artists such as Fernando Laposse, whose work is preoccupied with sustainability, the loss of biodiversity, community disenfranchisement and the politics of food, in his native Mexico. Laposse has created a new material Totomoxtle made from corn husks, that he uses as stunning veneers on furniture – yet it is something far greater than just a beautiful thing.
At the heart of Laposse's project is the idea of regenerating traditional agricultural techniques, and a transfer of skills to train the impoverished farmers who grow the heirloom species of corn. By supporting plant species diversity, and the people whose livelihoods depend on it, these crafts using Totomoxtle to connect meaningfully with the historical and cultural context from where they originate.
Read More on Fernando Laposse:
www.fernandolaposse.com
Read More on South Africa's Craft Tradition:
www.apollo-magazine.com/506621-2/
African ceramics and textiles, alongside traditional art forms producing woven baskets or wire sculptures, have long been part of the lifeblood of many communities. These artistic skills are slowly being lost, even if they are a valued source of income for some communities, as they can't yet compete with the commercially valued art forms of the commercial art world. How can we identify, develop and grow the potential embedded in these centuries-old practices?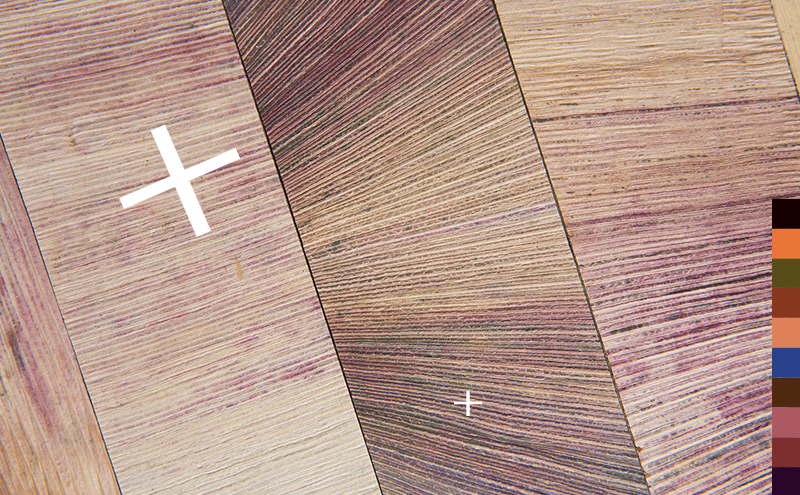 An art lab can be a physical space or a hypothetical space, but it is an opportunity for an interdisciplinary arts ecosystem to exist, collaborate, partner and therein allow potential catalysts for change to take hold. Art labs are places that welcome artists, scientists, filmmakers, poets, architects, technologists, makers, and all creatives. For an exchange of ideas, a liberation of restraints and the chance to, in the words of the Social Impact Arts Prize Chairperson of the Judging Panel, Michelle Constant, to aim for 'an equitable relationship' with the community of Graaff-Reinet. To hear more of her hopes for the Social Impact Arts Prize, from our Johannesburg Workshop Podcast, click here.
One shining example is in the village of Sinthian in Senegal, where the Josef and Anni Albers Foundation founded a non-profit organisation, Thread. Thread hosts residencies for regional and international artists to learn from the local community alongside an agricultural programme which focuses on the area's dry season. Thread is primarily a cultural centre and water source for the local village, and the artists are seen as guests. Those employed at Thread train the community in sustainable agricultural practice, as well as offering gardens that can be cultivated as an income source. The building's roof is designed so that it collects rainwater, that supplies the agricultural projects, vital during the eight-month dry season.
Built in 2015 by local craftsmen using local materials, packed earth walls, palm leaf woven roof that collects rainwater. The building was designed by architect Toshiko Mori in keeping with Bauhaus principles. Thread is the result of meaningful cross pollination that has a long legacy for the local community.
Thread's mission, in the words of Nicholas Fox-Weber one of the founders is to: 'allow artists access to the raw materials of inspiration found in this rarely-visited area of the world; and to use art as a means of developing linkages between rural Senegal and other parts of the globe.'
In the States, a different kind of arts lab exists at MIT in Harvard, which is best known for pioneering the conjunction of science and art, amongst almost every other possible cross-pollination imaginable. One of their award-winning professors is Neri Oxman.
Whilst in Paris, Google Arts and Culture run a Cultural Institute where artists and technology co-exist, and there is a constant exploration of ways to build new tools for more people to experience arts and culture. From digitising archives to using street view, partnering with over 1400 cultural institutions around the world, the Cultural Institute finds new ways to communicate with wider audiences – and a bit like bees, cross-pollinating ideas.
Oxman's team conducts research at the intersection of computational design, digital fabrication, materials science and synthetic biology, and apply that knowledge across creative disciplines. The work that emerges from the lab environment has been included in many permanent collections. One stand-out project was her 'Synthetic Apiary' which offers an ideal replicate environment for bees to survive and produce honey. Sustained by synthetic pollen and sugar water, the bees are tricked into thinking it is spring, and honey is produced all through the year. Oxman said this is 'the first demonstration of sustainable life in a completely synthetic environment.' It is also a source of never-ending honey which if activated in a community setting could be income-generating. It's a project with a strongly sustainable legacy looking at how bees – so vital for all human life – can survive their loss of habitat and poisoning by pesticides.
Read more
www.thread-senegal.org
www.youtube.com
www.tmarch.com/2663
We live in the so-called Anthropocene Age. A moment, depressingly described by experts, as the point at which human impact on the Earth is so profound that we have damaged our ability to feed people, provide water and safe living environments for future generations of man and the natural world. Whatever we do next-from plastic pollution, nuclear contamination and deforestation to species extinction-is down to every one of us.
In 2009, artist Vik Muniz focused on a largely ignored community of 5000 catadores in his native Rio, a community which sorts the rubbish of the city's 6-million strong population. They work on one of the largest landfills in Latin America – a vast open-air dump surrounded by toxic waste – reclaiming a vast proportion of the rubbish generated. Muniz acknowledges that with a twist of fortune, he might easily have become a catador himself.
"These people are at the other end of consumer culture," says Muniz to TIME magazine. "I was expecting to see people who were beaten and broken. But they are survivors."
Muniz also chose the catadores as his physical models for a body of artworks. The catadores posed in a makeshift studio at the dump for photographs based on classical paintings. Muniz then faithfully recreated each image using carefully selected trash taken from the dump. These immaculate large-scale portraits-the end results uncannily similar to the original photograph-reveal their rubbish origins only on closer examination.
Muniz sold the waste portraits at auction in London, returning the full proceeds of the sale to the catadores in support of them, strengthening their labour union, aiming at educating and protecting the workers of their neighbourhood, Jardim Gramacho, in Rio. Ultimately, Vik Muniz's project succeeds in conveying a deeply humane presence that emerges from this overlooked community of catadores and the world they inhabit.
Read More
www.lenscratch.com/
www.youtube.com/watch?v=sNlwh8vT2NU
"Anatomy", after Francesco Bertinatti (Picture of Junk) by Vik Muniz, Christies Auction, 25 January 2019 (Alamy)
Beautiful Graaff-Reinet – the gem of the Karoo, a halfway mark on the main highway that connects Cape Town to Johannesburg – has been chosen as the site-specific focus of the Social Impact Arts Prize. While the prize hopes to shine a light on the creative talent in the area, it is also conveniently situated for visitors to experience the Social Impact Arts Prize's awarded projects. The Prize aims to highlight local issues of social investment as well as the global threat of climate change. It also imagines the transformation of a limited perception of the town as a halfway stop, to one of a town with a bustling creative economy.
The wide horizons of Karoo, coupled with a many-millennia long history of cave art and dinosaur remains, makes this the ideal location for pondering the giant arc of time and our twenty-first century place in the universe. Graaff-Reinet, together with artists and other creatives, are also perfectly placed to remind us of these infinite questions.
With these thoughts in mind, Haroon Mirza comes to the fore as an artist whose focus extends from the micro to the macro. His experiential landscape work, Stone Circle, is to be found outside the town of Marfa in the Texas desert. Thanks to low rents and plenty of open space, Marfa began to attract artists in the late 1970's. Donald Judd, a New Yorker, was one of the first to move in, and others soon followed in his footsteps.
"People are perceiving and preaching it as a spiritual gathering," said Mirza.
For the duration of Mirza's work – which will be in situ until 2023 – Stone Circle will break into what is described as 'solar symphonies', every full moon. The circle of nine rocks, reminiscent of the ancient Neolithic monument Stonehenge, is a musical and light concert powered by solar electricity batteries. The stones are made of a marble-like quartz that also light up and glow at night.
Conceivably, this is an artwork in which the stones are communing with the night sky and the wider universe. When there is a full moon, the stones 'communicate' with one another to make music, opening up some of the bigger questions between man, the universe and a dialogue we all too often overlook. When the stones come alive, it suggests a moment of magic, where nature surprises the audience with a new possibility.
Inevitably, the timeless appeal of such an ephemeral work, is its connection to ancient stone circles around the world. Despite the fact that we do not know the meaning of these phenomena, it doesn't mean we'll stop wondering. Stone circles are an open and inclusive magnet for the curious minds of human visitors.
There's no argument about the single most important issue of the day that already affects every person, plant and animal on the planet, and will continue to do so in devastating ways – unless humanity changes: climate change.
One artist who has long taken the narrative of the environment and the need to realise the interconnectivity between nature, the delicate ecology and the future of the planet, is Olafur Eliasson.
The Danish-Icelandic artist – appointed UN Goodwill Ambassador for Climate Change in September 2019 – fuses nature and technology in his artworks. From creating a glowing sun in Tate Modern's turbine hall, to a clock consisting of melting blocks of iceberg or a man-made rainbow, all generate emotional responses that prompt in the viewer a deeper engagement with society and the environment.
For his recent show 'In Real Life' at Tate Modern in London, anyone who brought in an old t-shirt, received a discount on a new exhibition t-shirt, highlighting his concern for the 300,000 tonnes of clothing that go to landfill in the UK every year.
But it is his affordable, solar-light based social business 'Little Sun' that highlights how, as a creative problem-solver, his work directly impacts on the way ordinary people live. With an understanding that banishing darkness creates safety, possibility and opportunity, he uses sustainable energy for people living without the privilege of electricity. The project has been such a success – based on a business model where those most in need pay the least for the lighting device at a locally affordable price, subsidised by those who can afford to pay the full price. Eliasson is now developing a solar-powered phone charger.
Architecture and Placemaking has the power to transform communities, connecting them to place and shared histories.
In the UK, provincial towns from Norwich to Glasgow are host to pioneering case studies that are winning prizes for spearheading inequality and reconfiguring city-living for the future.
When this year's international architecture prize, the RIBA Stirling Prize, was awarded to architects who'd designed a street in the provincial British town of Norwich, rather than the usual winning entries of skyscrapers or museums, and a line was drawn in the sand. Had the realisation that streets make a community, something of greatest value for cities of the future, finally been recognised?
As Francis Kéré the award-winning architect from Burkino Faso explains,
'architecture is basically a social process — especially in the poorer regions of the world. It is about integrating the people, you build for, making them feel, it is their project. In this way, they identify with the building and are proud of it.'
The winning project on Goldsmith Street, Norwich, by Mikhail Riches and Cathy Hawley has been described as 'a modern masterpiece.' What had they done that was so special when designing a community of 105 homes? Their formula was inspiringly simple. There are no divides between the social (non-owned) and the limited private-tenure housing. There is shared space where children can play, and front doors face one another, connecting neighbours. As one resident put it: 'we made instant friends across the street'. There are private balconies that overlook public space, which impacts on social responsibility, and the thoughtful designs extend to attractive energy efficiency of up to 80 per cent lower cost compared to other housing.
This considerate community building is a backlash against stacking people high in tower blocks, resulting in the demolition of streets that in turn generated social isolation. Such communities suffered in the absence of shared space. The only problem Goldsmith Street now has to contend with is the hordes of local councils from all over the world coming to witness the genius of thoughtful planning in action, where community is prioritised.
Another fascinating case study of community-focussed architecture is that of Assemble, a collective of 18 architects, artists and designers in the UK, who won the 2015 Turner Prize for art. Their work focusses on challenging the disconnect between the public and the processes by which cities are made. They have rehabilitated a street in Glasgow destined for demolition creating affordable housing, community ownership as well as the Granby Winter Garden. In Liverpool in another depressed area, they created an adventure playground for children. In both cases, their priority was to listen to the needs of the community.
n
"From the outset we agreed that a good neighbourhood needs more than just housing – we were actively looking for opportunities to support the creative and community activity in the area, and promote sustainable local enterprise"
n
– founding member of Assemble Anthony Engi Meacock.
Quite simply, these are all projects that find solutions that go beyond and inspire all who encounter them.
n
Read more:
assemblestudio.co.uk
Build, rebuild, build, rebuild
Theaster Gates, is the internationally-recognised Chicago-based artist whose artworks have elevated social impact in the arts in inspirational ways.
n
His artworks have long been focussed on creating new spaces for communities in the economically depressed area of South Side Chicago, where he grew up.  Early projects involved the rehabilitation of abandoned individual buildings, such as a former bank he bought for just one dollar, and then transformed into a vibrant arts hub for community use.
n
Scaling up of his art project was rapid, from creating individual libraries and cinemas that explored Black culture to a housing project of thirty buildings, at the centre of which he situatated a dance and music studio as a meeting place for the whole community together. Bearing in mind that all these activations took place in abandoned areas, where whole populations, except a few had departed. Rather than merely being about social regeneration, these projects demonstrated visibly the power of the arts to give hope and even employment to those left behind.
n
On seeing the success of his projects, Gates also founded the Rebuild Foundation – a non-profit platform aimed at galvanizing communities and the development of educational and arts programming. This Foundation now work on all his projects and he extended skills training through the Dorchester Industries job creation initiative, where craftsmen were trained in skills that they could then use to earn a living.
n
Gates puts art in practice. Not only did he see hope where others had only seen decay and unemployment; he also put the out of work into work, placing community and the arts at the centre of his projects and creating a legacy for us all to learn from.
n
Read more:
www.smithsonianmag.com/innovation/theaster-gates-ingenuity-awards-chicago-180957203/#BE8U46vIuUyOJkqP.99
www.thisiscolossal.com/2015/10/stony-island-arts-bank/
www.rebuild-foundation.org/our-story/
www.rebuild-foundation.org/site/dorchester-industries/
n